It's almost been a full decade now since the accident. "05-10 BEXAR", the sad reminder on the license plate from Chris's Sportster.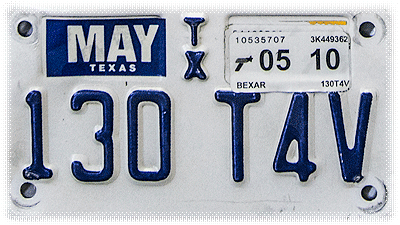 We'd hoped to gather for beers and discussion and memories in San Antonio again, to try to recall some of the treasured memories of Chris that seem like they were just yesterday, but are not anymore. It's been ten years.
Chris would be gobsmacked at how flipped upside down the world has become; even more so than those old days of us solving the world's problems while running together at Camp Mabry, or Town Lake, or on the Leon Creek Greenway in San Antonio.
We are going to reschedule the San Antonio thing, I promise – the ten years will not pass by unmarked. I gathered together some of Chris's license plates and a beautiful piece that Chris had made by Cindy Raschke (@crashartaustin, another person that is gone from this world too soon).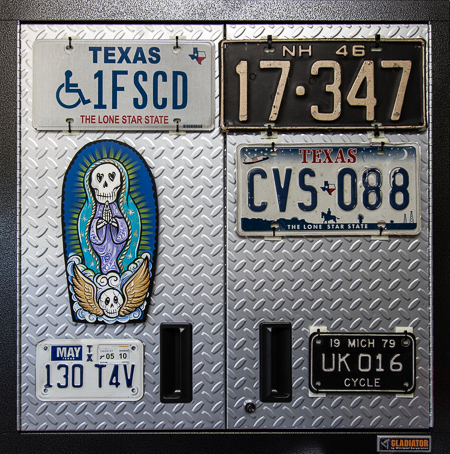 I hope folks are staying safe out there, I really do. We'd all do well to NEVER see the inside of an ICU.